---
Permanent Cosmetic Make - Up

Permanent Eyebrows
Permanent Eyeliner
Permanent Lipliner
Scar Cover - Up
Beauty Marks
Full Makeovers
By

Appointment Only, Call 24 Hours a day

713-468-7338

Houston, Texas
Send email to:
sasstar@sbcglobal.net

Free Consultation
You are visitor number
IMAGINE...
Professionally applied makeup that stays with you 24 hours a day...
Beauty that won't wash off!
Permanent cosmetic make-up is perfect for :
The busy women on the go who want to save time, and money on make-up.
The active women who want's to look good during and after she work's out or sport's
The women with limited dexterity, or who has trouble seeing well, to put on make-up.
The women who is allergic to eye make-up , or who wear's contact lenses , and has a problem with watery eye's and smearing makeup.
---
Unretouched before and after photos of permanent cosmetic make-up clients.
| | | | | |
| --- | --- | --- | --- | --- |
| | | | | |
---
What is permanent cosmetic make-up???
Eyebrows: Any women who uses eyebrow pencil will love having permanent cosmetic makeup it will look better than her own makeup but won't need to be applied everyday.
Eyeliner: Small amounts of pigment are applied at the base of the lashline, making lashes look fuller. A solid line of small dot's , or a soft smudge can be achieved.
Lips: Color's that mimic natural lip color and are available in many shades. The liner corrects and add definition and fullness , it can reshape your lips the line can be applied lightly for a very natural look and more for a more dramatic look.
Scar cover- up: Color is matched to the skin tones and then applied to the scarred areas to match the surrounding skin. The scar will actually seem to disappear. Treating scar tissue can be a very rewarding experience. Also giving a very natural look.
Any women who want's to wake up every morning looking great and ready to go !!
After corrections:
Eyebrows look naturally fuller, darker and the unevenness, all permanently corrected
Eyeliner moderately dark, as per your request, it now frames and accentuates the eyes which look permanently brighter
Lips are permanently colored with a light natural color added. It can be modified by regular makeup if desired.
---
About Shirl A. Stockman, Licensed Dermalogist
Combining artistic and technical skills with 25 years of experience in the beauty industry. Shirl's expertise entails knowledge of mixing cosmetic colors for each individual. She has been recognized as a professional through her work as a fine oil painting artist. Ms. Stockman has been applying permanent cosmetic makeup since 1989, through the Perma-Derm Academy.

For further information call 713-468-7338 Houston, Texas

Or click here to send an email to sasstar@sbcglobal.net

Let us know how you'd like to be contacted, your contact information (name, address, telephone, email address), and what your permanent cosmetic needs might be.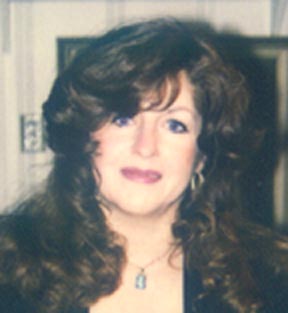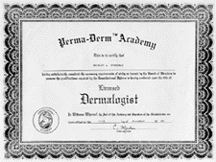 ---
FREE Hit counter provided by http://www.digits.com/